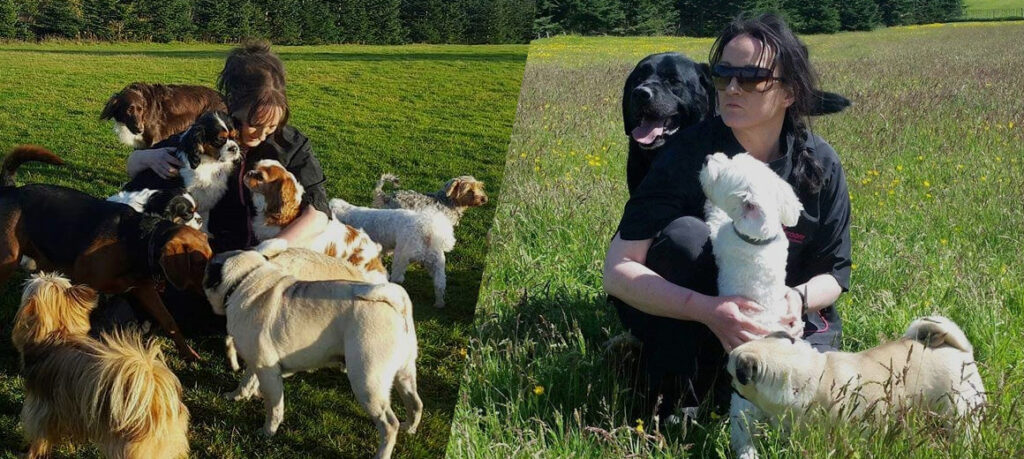 Emma Humphreys is, put most simply, The Fairy Dog mother. Emma has clients who travel hundreds of miles just so they can leave their beloved pet in her safe and loving hands.
In December of 2010, 35-year-old Emma Humphreys was facing a crossroads. Having worked for years designing interiors for peoples homes and feeling uninspired and struggling in her retail and design business, an unexpected catalyst came along in the form of recession. Faced with overwhelming uncertainty, Emma knew she had to make some difficult choices.
Emma took a gamble. She moved back home and made a small investment in a dog grooming course. The dogs came, then more, then grooming led to boarding, until Emma and Doonane soon gained an excellent reputation as a premium dog care provider. Working with dogs just felt natural. It was this realisation that ignited and revealed to her, her true passion and calling in life.
From these humble beginnings and with absolute dedication over the past 15 years, the demand for Emma's services has led to Doonane becoming a 10 acre site in the foothills of Dublin Mountains, where dogs enjoy freedom, open air activity, 24 hour monitored security, luxury heated kennels and the latest addition, the luxury Bluebell suites.
Emma knows what her customers want. They want their dogs to be loved and cared for with the highest standard of professionalism, care, affection and calm. Her devotion is unrivaled. Emma's combination of instinct and passion affords you peace of mind like no other and a dog care experience so stimulating, your dog will come away happy and relaxed and you won't want to leave your dog with anyone else, ever again.